Deborah would love for you all, if possible, to keep a diary during the closure period. You can record this in your reading and writing journals or in a notebook that you may have at home. You can write about how you are feeling, what you have been getting up to etc. We look forward to reading them all! :-)
(Watch the video below...)
Below I have added 'We Are Extraordinary'' Ellie sent it to us so that you can read it at home! Thanks Ellie!
Instructions for Language Angels
Useful websites and apps to support home learning
Life Skills activities you could do at home
Year 4
Good Morning Maple Class!
This is where I will be posting all of your home learning resources. There will be a class register for you all to sign every day as well as links to files and websites that we will be using throughout the closure period.
Don't forget to read, read, read! I can't wait to hear about all of the lovely books you will have read and the weekly book reviews you are going to write.
Feel free to tell me a little bit about what you have been up to, it would be lovely to hear from you all!
Stay safe and healthy superstars!
Georgia
*When signing the register, you only need to type your name/message and click submit once a day.
Friday 3rd April 2020
Good Morning Maple Class!
You all did really well on LBQ yesterday, well done! :-D
Thank you to the children that emailed pictures of their wildlife sanctuaries and their POWer Projects, as always I am super impressed so thank you for making me smile :-)
It was great to hear what some of you have been getting up to... Maisie your choc chip biscuits sound yummy! Jeremiah is missing everyone...I hope you enjoy your new book! Lola has been keeping a diary and watching movies (me too!) Paola is reading lots and working hard in Maths (I can tell from LBQ, keep it up!) Lakshana is enjoying the home learning experience and Yman is spending quality time with her family!
I really enjoyed reading your messages so thank you and keep on sending them in :-D
I just wanted to say that I am so proud of each and every one of you! You have shown great resilience and determination to keep learning and challenging yourselves and thank you again to your wonderful adults for supporting us through this unusual experience.
It is officially the last day of term! Which means Lesson 3 today is...TOY AFTERNOON! Enjoy :-) I won't be uploading any learning for the next two weeks but I will leave up the PE activities and as always read, read, read :-) Enjoy the next two weeks, make the most of it and spend some quality time with your family.
Stay safe and healthy Superstars!
Georgia
PS- New learning will be available by 9am on Monday 20th April 2020
Jude/Marcus/Gabriel/Oliver/Deon - Alex Rider by Anthony Horowitz
Gabija - Uncle Gobb and the Dread Shed by Michael Rosen
Alathea - The Girl Who Lost Her Smile by Miranda Hart
Maisie - A Place Called Perfect by Helena Duggan
Gabija - Tom Gates Spectacular School Trip (Really.) by Liz Pichon
Giulia - Bad Kitty by Nick Bruel
Pranto - Diary of a Wimpy Kid by Jeff Kinney
Lola-Rose - The Magic Faraway Tree by Enid Blyton
Connie - The Railway Children by Edith Nesbit
Paola - The Mystery of the Empty Tomb by C B Martin
Suaile - Danny, The Champion of the World by Roald Dahl
Amelie - My Headteacher is a Vampire Rat by Pamela Butchart
Noah - Goosebumps: The Werewolf of Fever Swamp by R.L. Stine
Yman - Dork Diaries by Rachel Renee Russell
R A I N B O W S
Deborah thought it would be a lovely idea for all Jenny Hammond children to create rainbows with the initials JHPS on them to put up in your windows. Feel free to be as creative or as simple as you want, I am aware that there may be limitations to the resources available to you right now :-) Once you have made your rainbows, Deborah would like you to take a photo and email it to the school email at:
School@jennyhammond.waltham.sch.uk
Once we have collected photos of your rainbows we will add them to the JHPS Rainbows page on the website!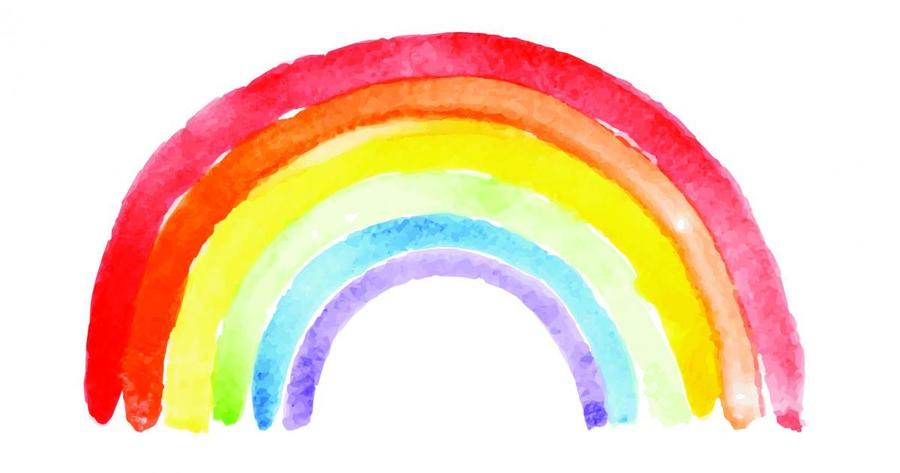 PE- Keeping active
Every morning at 9am Joe Wickes aka The Body Coach will do live workouts on his YouTube channel. Click on the link below to access the videos. If you miss the live workouts, all videos will be uploaded to his YouTube channel to access at any time...
https://www.youtube.com/channel/UCAxW1XT0iEJo0TYlRfn6rYQ
5-a-day Fitness
The 5-a-day Fitness Team have provided a login for all parents/carers to access the 5-a-day workouts for free. The children love doing them at school so I'm sure they will enjoy doing them at home.
Username: 5-a-dayAtHome
Password: AtHome123
ActivAll Play
To help keep you all active and learning at home, Anomaly UK has released some of its system content for you to stream, all content can be found under the ActivAll Play channel. This engaging content also has fun and child-friendly hygiene tips in between.