Hello Sycamore!
Below the Sycamore leaves (to the left of our page), you will find some useful documents to help you with your home learning.
Each day I will update the message above our register and the lessons below it. Please make sure that you read this as it is where I will add any messages or extra instructions!
As well as the lessons that I post, you will need to read for 20 minutes, complete a 5 A Day routine and each week you need to complete a book review of any book that you have read.
Goooood morning Sycamore, it's Saturday 4th April 2020!
And just like that, Spring term is done!
As you can see, I have taken all of the HL lessons from our page so that you can relax during your well deserved holiday! Lessons will be back up on Monday 20th April. However, I have added some new resources below that are filled with websites and activities to help you keep occupied and keep those brains working : ) I have also kept all of the resources to the left of our page - there are sooooo many ideas for you to use.
Below are more Forest School ideas (the scavenger hunt looks perfect for this fab weather!_, some Spring Challenge ideas and another Useful Websites update, (5!!) This one includes a cool website that I found called Now Press Play which looks really fun!
Although I won't be posting lessons and messages every day, I have kept a box below so that you can check in if you would like to (but this is not a register)! I will be updating our page if I find anything good and checking my emails so would love to hear about what you are upto.
There is a new picture in our gallery of Hugo's super Lego staircase - well done! Frida has been working in her mum's studio and I'm quite jealous because it looks lovely and bright and airy haha! Lots of people wished Victoria a happy birthday and wished Clara lots of luck : ) I spoke to lots of you on the phone yesterday and it was lovely to check in and hear that you're all doing well : )
Sending many virtual hugs! Alyson
JOKES OF THE DAY!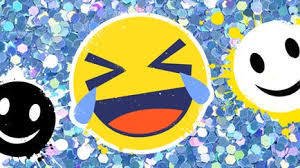 By Elea!
Man 1: I know a man with a wooden leg named Smith...
Man 2: What's the name of his other leg?
Welcome to
The Sycamore Gallery!
THURSDAY
Below are the lessons from Thursday if you would like them!
WEDNESDAY
Below are the lessons from Wednesday if you would like them!
TUESDAY
Below are the lessons from Tuesday if you would like them!
MONDAY
Below are the lessons from Monday if you would like them!