Hello Sycamore!
Below the Sycamore leaves (to the left of our page), you will find some useful documents to help you with your home learning.
Each day I will update the message above our register and the lessons below it. Please make sure that you read this as it is where I will add any messages or extra instructions!
As well as the lessons that I post, you will need to read for 20 minutes, complete a 5 A Day routine and each week you need to complete a book review of any book that you have read.
Gooood morning Sycamore, Happy Thursday! Today is the 2nd April 2020.
I have updated the exercises to the left, the ones from Waltham Forest. They are games and gym ideas and they are so easy to do! Give them a go and let me know.
Dhilan has actually met Cressida Cowell!! How amazing! Has anyone else met any authors? Has anyone ever read any books that are older than them? I love some classics like: Redwall by Brian Jacques, The Wind in the Willows by Kenneth Grahame, Treasure Island by Robert Louis Stevenson or how about The Wolves of Willoughby Chase by Joan Aiken? Does anyone else have any book recommendations? I would like to make a space on our page for your rec's, (magpied from Maple class!)
Stan has been making cookies, (me too!) and Zak has been making jammy dodgers! (Email your photo's to School@jennyhammond.waltham.sch.uk so that we can all see what you've been upto!) Darius has been playing tennis with his mum, (but didn't tell me who won), Naima is enjoying sleeping in - who else is enjoying this? I'm enjoying sitting in my yard because the weather is beautiful again! Make sure you are getting outside for a little bit every day - just like Stan is with his cycle rides with his dad and bro!
Both Julien and David April fooled me yesterday! (Kind of, because they told me that they were fooling me in the same message haha!) Did anyone fool you?
David has also sent his POWer Project in, look at the photo in our gallery - well done David, it's amazing!!
Tomorrow is Friday, which means…. Only 2 lessons! It's also TOY DAY! (Because the next two weeks are the Easter Hols!!) So you can spend tomorrow afternoon playing with your favourite toys! Do you remember the toy day we had at Christmas? Lots of you made a shop and played ALL afternoon buying, selling and making your own money - good times!
Have a lovely Thursday everyone : ) Missing you! Alyson
JOKES OF THE DAY!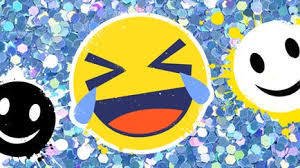 Iman: Q: What do you call a sad strawberry?
A: A blueberry!
Shane: Knock Knock! Who's There? A broken pencil!
A broken pencil who? Never mind, it's pointless!
Thakbir: Q: What did the tie say to the hat?
A: You go on ahead, I'll hang here!
Elea: Millie: I am freezing!
Bob: Go in the corner, it's at 90 degrees!! (I LOVE a maths joke!)
Kalian: Q: Which side of a unicorn has the most hair?
A: The outside!
Stanley: Knock knock! Who's there? SLAM! The door!
Welcome to
The Sycamore Gallery!
Reading and Topic - Picture News
Today you need to read all three documents below and then make notes in your HS books about the questions posed. Enjoy reading some world news!
English - Persuasive letter
All of our English lessons this week will be based on the above video.
Maths - Line graphs
LBQ Code = 94e
WEDNESDAY 1st APRIL 2020
Below are the lessons from Wednesday if you would like them!
TUESDAY 31st MARCH 2020
Below are the lessons from Tuesday if you would like them!
MONDAY 30th MARCH 2020
Below are the lessons from Monday if you would like them!