Hello Sycamore!
Below the Sycamore leaves (to the left of our page), you will find some useful documents to help you with your home learning.
Each day I will update the message above our register and the lessons below it. Please make sure that you read this as it is where I will add any messages or extra instructions!
As well as the lessons that I post, you will need to read for 20 minutes, complete a 5 A Day routine and each week you need to complete a book review of any book that you have read.
Good morning Sycamore, happy Tuesday!

Today is 2nd June 2020.
How was your Monday? What did you get up to yesterday?
Lot's of people would like to Zoom again which is great, so I will sort out a time for next week. Please send over an email for me to send an invite to and please get your adults to check their emails!
I had a message from someone yesterday saying that it was their birthday recently, but they didn't put their name.... HAPPY BIRTHDAY TO WHOEVER YOU ARE!
We've got some new pictures in our gallery of Hugo and his karate trophy - he got first place on his kata - WELL DONE Hugo!! (And a pic of his SW lego and cake that he baked for his cubs baking competition - it looks delish!)
Our lessons for today are below as usual. I have mixed it up again with a mixture of BBC Bitesize lessons, LBQ and other tasks and I have added a Weekly Timetable. This tells you a brief explanation of what to expect each day. You can complete the lessons in any order.

Remember, you should give around an hour to each lesson and just try your best! Don't give up :)
Don't forget to add your name to your message and that you should be reading and completing some form of exercise every day. I'd love to hear what you've chosen to do for these activities.

Have a lovely day!
Alyson :)
PS. A message for your adults at home…
With everyone spending more time online at the moment, you might want to refresh your awareness of online parental controls and guidance. We have received a link to an easily accessible resource hub that does not need any login or registration. Go to:
https://parenthub.thekeysupport.com?uuid=d9095318-f903-442e-bc58-252221abdf57.
RIDDLE OF THE DAY!
Turn us on our backs and open up our stomachs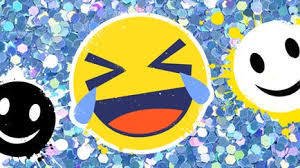 you will be the wisest of men though at start a lummox.
Well done Elea, you are the only one that got this!!
JOKE OF THE DAY! (By Elea)
man 1:my brother works in a watch factory
man 2:what does he do there?
man 1: he stares all day and makes faces!
Welcome to
The Sycamore Gallery!
** You can complete all work in your HS books. Either copy the questions out or just write the answers. You do not need to print anything to complete this work. If I want you to complete the work in a different way, I'll make this clear within the lesson **
Week 1, Summer 2 Timetable
Afternoon - UNICEF Rights

English - Dictionary and thesaurus revision
LBQ Code = frs
Maths - Prime numbers
LBQ Code = qsr
Below are the lessons from the previous days learning!
THURSDAY
Below are the lessons from Thursday if you would like them!
WEDNESDAY
Below are the lessons from Wednesday if you would like them!
TUESDAY
Below are the lessons from Tuesday if you would like them!
MONDAY
Below are the lessons from Monday if you would like them!